Tima Kurdi in Conversation: From the Boy on the Beach to Safe Harbour
15 August 2018
6:00 pm – 8:30 pm,
This event has passed. You can watch it below:
Location: David Lloyd George Room, The National Liberal Club Whitehall Place, London, SW1A 2HE
Time: 6pm – 8.30pm
The International Observatory of Human Rights (IOHR) is bringing Tima Kurdi – aunt of drowned Syrian child Alan Kurdi – to London where she will deliver an address at the National Liberal Club to support the community sponsorship scheme to bring Syrian refugees to "safe harbour" in Europe.
It's been three years since a photograph of an innocent two-year-old boy became the symbol of Syrian refugees fleeing war. Alan Kurdi – who was tragically found dead on a Turkish beach after his raft capsized, came to personify the suffering of the children caught up in the conflict. His aunt, Tima Kurdi, will come to London to speak of the plight of her family's journey, the work of The Kurdi Foundation and how the image of Alan's death has galvanised support for community sponsorship.
Alan Kurdi would have been 5 years old this year and ready to embark on his school career. His aunt, Tima Kurdi, is now recognised as a global advocate for Syrian Refugees. Her goal is to remind the world that, as Syria crumbles, there are still many more children facing perilous journeys or long camp internment.
Kurdi will come to London to show her support for the continuance of the UK Community Sponsorship scheme. This is following her own success in securing the futures of seven members of her extended family by bringing them to Canada through the country's own community sponsorship scheme. The Kurdi Foundation has partnered with IOHR and pledged to supply a number of Syrian refugees with school and medical supplies during the upcoming return to school season.
Kurdi will add her voice to advocates at IOHR and Citizens UK to endorse the #extendthewelcome campaign to call on the Home Office to extend the UK scheme past 2020.
We will also be joined by speakers Nour Shakr, and Abdel Kader Alsamaei.
Nour moved to the UK from Syria in 2011 to study, became a lawyer and led a 'refugees welcome' group with Citizens UK. She has enabled 150 Syrian refugees to be resettled in Milton Keynes via the government's Vulnerable Persons Relocation Scheme (VPRS).
Abdel Kader is an advocate for the VPRS scheme. He fled war-torn Aleppo with his family who came to the UK under the government VPRS scheme in September 2016. Settling in Milton Keynes, the whole family now play an active part in the local community.
To register for the event please go to https://timakurdi.eventbrite.co.uk
Fore more information please contact [email protected]
#BeARefugeeSponsor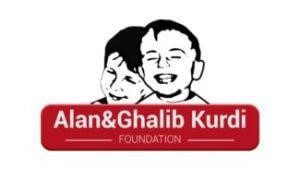 photo credit: © Flickr / robertsharp59